Ted Cruz and Washington Post engage in battle over political and journalistic ethics
Hang on for a minute...we're trying to find some more stories you might like.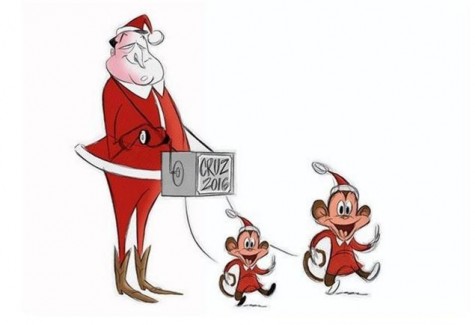 On Dec. 22, the Washington Post triggered widespread outrage after publishing a political cartoon inspired by Cruz's recent Christmas campaign ad, depicting Republican Senator Ted Cruz's young daughters as monkeys.
The Washington Post was prompted to publish the political cartoon following Cruz's Christmas-themed political campaign advertisement, "Cruz Christmas Classics", on "Saturday Night Live". It featured him and his wife reading Christmas stories to their seven-year-old and four-year-old daughters. Many of the "stories" that the family read together however, were not the classic Christmas nursery rhymes, but rather ones that strategically pushed Cruz's political campaign strategy.
One of the titles of the stories was "The Grinch Who Lost Her Emails", which was an obvious jab at Hillary Clinton, referencing the controversy over her use of an unmonitored private email server. Other stories included were "How Obamacare Stole Christmas",  "Rudolph the Underemployed Reindeer" and "The Senator Who Saved Christmas". Although the video was intended as satire, it came across as a political strategy for Cruz to gain further support.
While he utilized the familiar holiday environment and his children to promote his campaign, Washington Post's Pulitzer Prize winning artist, Ann Telnaes, took advantage of the situation and published a political cartoon depicting Cruz's daughters as crank monkeys, while he stood in the back with his campaign box controlling them. The caption reads, "Ted Cruz Uses His Kids as Political Props" (Twitter).
Instantly all over social media, people exploded. The Washington Post editors were accused of being careless and complacent for allowing this cartoon to run, and Telnaes was condemned for attacking Cruz's daughters through her demeaning depiction of them as monkey like characters. The Washington Post ended up removing the comic, but still failed to stop the continued outrage aimed at the publication.
The comments directed towards Telnaes on the Washington Post facebook page were relatively homogenous in terms of sentiment toward the artist.
One user blasts, "Kids are never fair game and you ma'am are a sorry excuse for a journalist."
"You, madam, are in need of psychiatric evaluation ASAP", another furious reader comments.
Some even criticized her creativity by commenting, "No matter what side of politics you're on, I gotta say from a creative sense that those cartoons are terrible."
There were also a multitude of comments stating how little people think of the Post after this incident, such as, "Close your print press and give whatever leftover paper you have to Humane Society soak up animal waste in their kennels" or "it doesn't surprise me that you the people of the Washington (Com)post said any of this" and even "thanks for reminding me why I ignore you guys."
Many people were also furious at the supposed racism the comic promoted as well. One person commented, "Imagine if you made Obama's kids as monkeys. Blatant racism, but racism is okay against a Republican apparently."
Cruz personally made an announcement on his Twitter account  the day the cartoon was published, stating, "Classy. @washingtonpost makes fun of my girls. Stick w/ attacking me–Caroline & Catherine are out of your league" (Twitter).
He also received quite a bit of support from his fellow Republican candidates as well.
Front runner Republican candidate, Donald Trump showed his support on social media and tweeted, "The @washingtonpost, which is the lobbyist (power) for not imposing taxes on #Amazon, today did a nasty cartoon attacking @tedcruz kids. Bad."
Additionally, Marco Rubio, one of Cruz's main competitors, also tweeted, "Wash Post cartoon featuring @tedcruz's children is disgusting. The Post saying the kids are "fair game" is even worse" (Twitter).
However Telnaes, unwilling to go down easy, came to her own defense and tweeted back, "Ted Cruz has put his children in a political ad — don't start screaming when editorial cartoonists draw them as well" (Twitter).
She later stated in an interview, "When a politician uses his children as political props, as Ted Cruz recently did in his Christmas parody video, in which his eldest daughter read with her father's dramatic flourish, a passage of an edited Christmas classic, then I figure they are fair game" (CNN).
The Washington Post's editorial editor, Fred Hiatt, expressed a different opinion from that of Telnaes and did not immediately jump to her support. He instead, gave the excuse of simply not seeing the cartoon before its publishing. "It's generally been the policy of our editorial section to leave children out of it. I failed to look at this cartoon before it was published. I understand why Ann thought an exception to the policy was warranted in this case, but I do not agree" (New York Times).
However much of a negative light the situation put The Washington Post in, the political cartoon, was in some ways a gift to Cruz's campaign and the commencement of his war on the media and liberals.
In another recent tweet, he directly confronted Clinton and the obvious favoritism the media shows towards her and other Democrats, insisting it fails to extend the same support to Republicans. He tweeted, "Seems like a better idea for a cartoon: Hillary and her lapdogs" and included another political cartoon of his own, depicting Hillary Clinton walking two dogs. One representing The New York Times and the other, The Washington Post (Twitter).
Besides using the political cartoon to criticize his opponents and the media, he was also able to use this situation to once again promote his political campaign and this time, financially.
In a recent email blast sent out to his supporters as well as a feature on one of his donation pages, he wrote, "To push back on the Washington Post and rest of the liberal media, I need to raise 1 million dollars in the next 24 hours. Will you help me fend off this most vicious personal attack on my daughters by making an instant emergency donation?" He ends the email with the sign off, "For Liberty, Ted Cruz".
People are still divided over whether this political cartoon has increased or decreased their support for Cruz. In the end, it all comes down to whether one believes Washington Post's supposed lack of journalistic integrity was justified by Ted Cruz's alleged lack of political and what will weigh more heavily in the minds of voters when the time comes to choose the Republican representative to become the next President of the United States.

About the Writer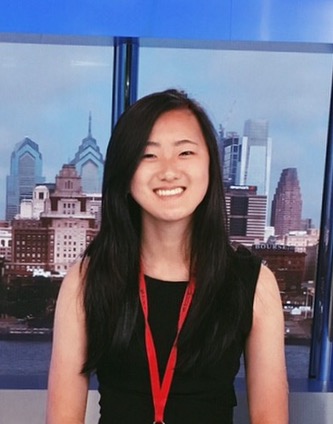 Amanda Su, Editor-in-Chief
Amanda joined the Tribune in her sophomore year because she wants to pursue journalism as a career and loves telling stories. In her sophomore year, Amanda was a Student Life Editor and was promoted to Managing...