Faizan Azhar remains a mystery on the Tribune. A quiet person, he lurks on the edges of Zoom calls, mysterious and engaging (of course, the dramatic sunglasses poses help). After a long time trying to figure him out, I sat down with Faizan himself to learn about who he really was behind the screen, and to answer the questions people have about him. Here's what I discovered:
Being the wonderful person he is, Faizan enjoys disagreeing with people for no particular reason.
"If everyone thinks one thing, I have to think the other thing," he shrugged. "Sometimes it gets me in trouble… and I suck at debating, so I'll take the opposite side and just get absolutely [destroyed] by everyone else. I'm really stubborn, so once I say something, I can't be like 'Oh wait, you're right.' I [say], 'No, you're wrong,' even when I start to realize that I'm probably not right."
Aside from antagonizing others, Faizan is a reverent DJ Khaled fan, and considers him to be one of the greatest humans in the modern world.
"Father of Asahd — I vibed to that on a different level. Words can't express how euphonic the whole album is; it's poetry, I'm at a loss for words," he expressed. "I want to be exactly like him when I grow up. He's so sexy."
He also enjoys watching videos of people traveling and on planes; he "did a lot of videography" near the end of his sophomore year, and has posted some videos on his Instagram and YouTube accounts.
"Whenever I went on vacation, I would make videos," he said.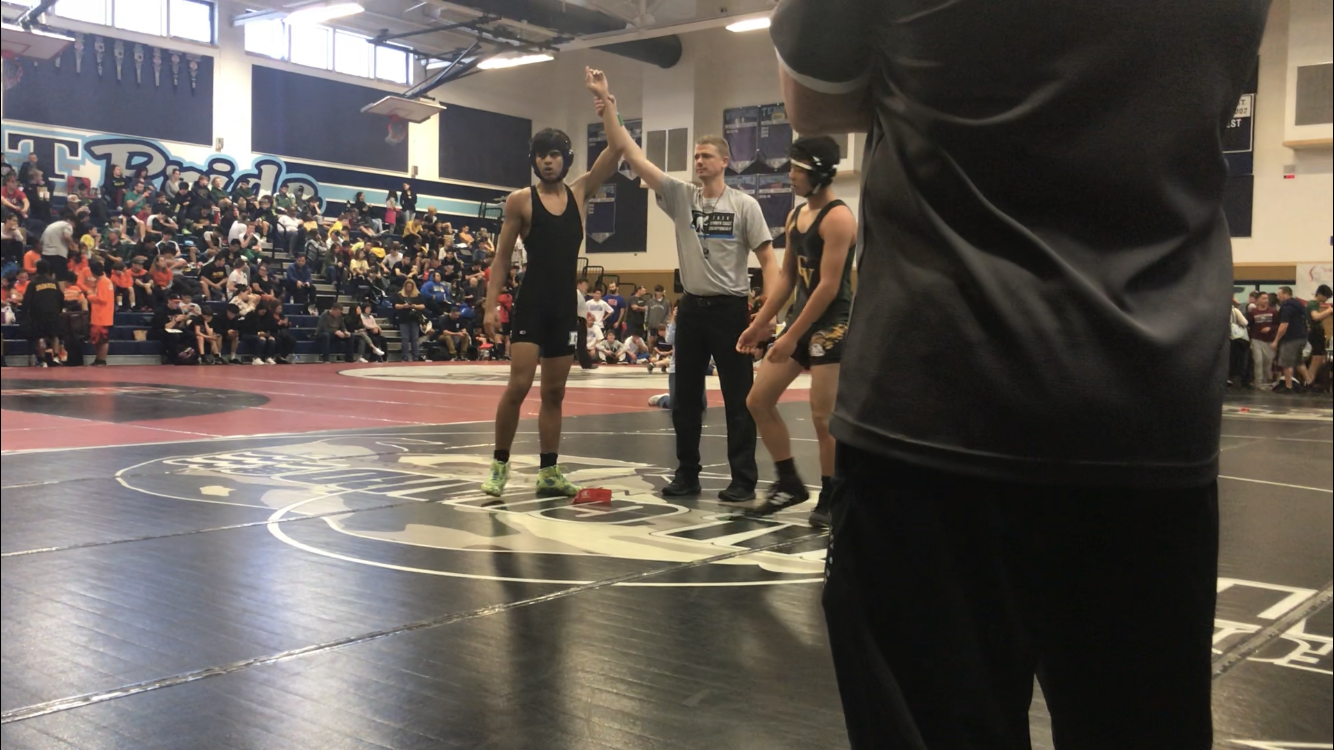 Aside from his Instagram aesthetic, one of the major things Faizan is known for on the Dougherty campus is that he's been on the wrestling team for the past three years.
Faizan was introduced to wrestling the summer before his freshman year. His friend had encouraged him to try it out, so he joined the San Ramon Wrestling Club, which was led by the DVHS wrestling coach.
Ever since that fateful summer, he "never really had an option" but to continue with wrestling. Everyone expected him to continue.
"My friend quit wrestling and now I'm stuck with it," he lamented. "It's so much work. There's a lot of physically painful [memories]."
However, in an unprecedented moment of sentimentality, Faizan mentioned that some of his favorite moments during wrestling were the ones where he could bond with his team.
"The tournaments for us are: wake up at five AM, get to school at 5:30, and then you get home at nine or 10 at night," he explained. "My favorite memories are just spending time with my team throughout the day. At tournaments, you're wrestling 30 minutes, tops, and that's if you're placing top. So it's 30 minutes of wrestling and 14 to 15 hours of sitting. Bonding with my team during that time and making friends from other schools was probably the highlight of wrestling — the family component."
When he's not bonding with his teammates, Faizan can be found on the beach, living out his childhood dreams of being a mermaid. He has fond memories of Cancun and enjoys scuba diving, but the lessons he took were mildly disappointing.
"It wasn't was it seemed," he sighed, shaking his head. "It was in a pool."